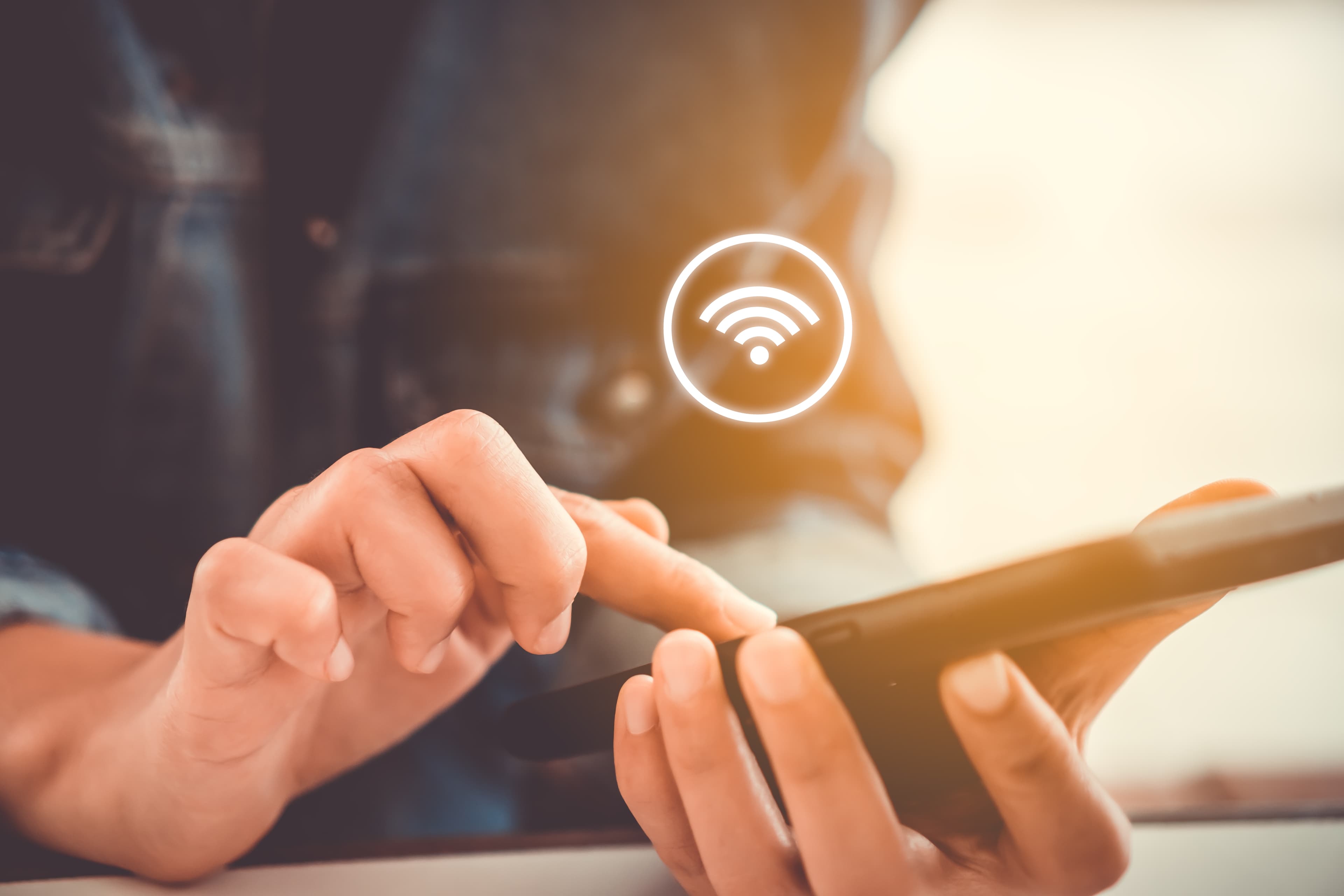 What is EE's Fastest Broadband Deal?
EE Full Fibre broadband deals can provide download speeds rocketing up to 900Mbps. That's a blistering pace, 12 times quicker than you'd get with traditional fibre broadband.
EE Full Fibre Broadband, also known as FTTP (Fibre to the Property), is a cutting-edge technology that brings the fibre connection directly to your home. This results in a far more reliable and incredibly fast connection. So, what does this speed mean for you? Simply put, it means the freedom to do virtually anything online across multiple simultaneously connected devices.
EE Full Fibre broadband offers speeds ranging from a speedy 100Mbps to a super-fast 900Mbps. All EE Full Fibre broadband deals come equipped with Smart WiFi.
What is EE's Smart WiFi?
EE's Smart WiFi is like a helper and a safety net for your internet. It uses up to three WiFi discs to strengthen the internet signal around your house. Plus, if your home WiFi ever stops working, it has a backup plan - it uses 4G to keep your internet going. So, you're covered from all angles!
What to consider when choosing a full fibre broadband package.
EE Full Fibre Speeds:

 Wondering how fast is EE full fibre? These impressive speeds are ideal for households where high-demand internet use is the norm and multiple devices are connected concurrently.
EE full fibre Reliability:

 When it comes to reliability, Full Fibre broadband takes the cake, outperforming traditional fibre (FTTC) or standard broadband connections (ADSL). We highly recommend Full Fibre broadband for households that need dependable internet service, like those with individuals who work from home.
EE Full Fibre Availability: 

As EE is rolling out, full fibre only covers around 44% of UK households nationwide. It's vital that you check if full fibre broadband is available in your area. Their service checker can do that for you by using your postcode. 
What if I'm not getting what EE Full Fibre has promised?
So, EE has agreed to follow a set of rules called the 'voluntary broadband speed code of practice'. Suppose a user experiences speeds lower than the minimum guaranteed from when they first purchased it. EE will commit to resolving the issue within 30 days of reporting the problem. Should EE not fix the problem within this given timeframe, the user is free to terminate their contract without incurring any early termination fees. 
What alternatives are there to EE Full Fibre Broadband?
Do you want those full fibre speeds from a different provider? There are plenty of options for you. BT, Sky, TalkTalk, Vodafone and more all have Full Fibre broadband deals for you to choose from.
Let's not overlook Virgin Media broadband, already synonymous with very fast speeds. They have a unique network different from that of other major broadband providers capable of delivering ultrafast speeds to homes across the UK. So, if you're not having luck with full fibre broadband from other providers, it's a smart move to compare Virgin Media broadband deals here: https://www.savely.co.uk/broadband/providers/virgin-media
If you're among the many households in the UK that don't have access to Full Fibre broadband, there's no need to fret – you've still got plenty of choices.
Fibre Broadband, or FTTC, is widely available across a significant portion of the UK (99%). This type of connection still offers excellent download speeds and dependable service. Plus, most UK broadband providers have a variety of fibre broadband deals that you can pick and choose from to suit your needs.
You can compare fibre broadband deals from a variety of UK broadband providers here: https://www.savely.co.uk/broadband/fibre-broadband